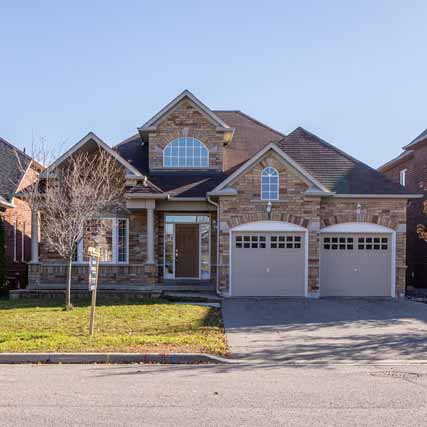 Learn how to properly buy a new home before you start the house search and you will save money.
There are many steps in the home buying process.
Each step has many options and each choice has consequences.
Every homeowner reports that they have at least one choice they made that they would change if they could.
The more homes you buy the better choices you will make.
As hard as it can be, it pays to ask your parents and grandparents for home buying advice.
Mortgages and how they work
So before you even go shopping around for a house mortgage you need to understand the Interest rate options.
This is the first step when you want to Buy a New Home.
How interest rates work
The Mortgage Rate is the interest rate you will pay.
To best understand the two choices you also need to understand the parameters of the mortgage.
Amortization
The Amortization is the duration that is used to calculate the Rates.
This does NOT mean your current or new Mortgage actually covers that timespan.
Typical Amortization times are 25 or 30 year.
You then get a current mortgage that utilizes this total time-span but the actual mortgage is for less.
Typically 1-5 years only.
Once that time is up you need to get a new mortgage to cover the next period of time.
This next mortgage will be renewed using the interest rates of the time.
Interest Rate
The Interest is how much interest you pay on the principle.
When you have a mortgage at say 3.25% that is how much interest you pay.
When you have to renew your mortgage you pay the current rates.
If interest rates went up from 3.25% to 5.5% then you will be paying 2.25% higher interest rates.
Historic Highs are over 18% interest.
If that happens again many people will loose their home.
Fixed Rate vs Variable Mortgages
These two main types of Interest Rate Mortgages are both useful in different ways.
Fixed Rate Mortgages
If you know or believe that Interest Rates will go UP then locking into a Fixed Rate Mortgage is best.
Fixed Rate Mortgages do not have to pay more if Interest Rates increase during the life of the Mortgage.
For example you lock into a 5 year Mortgage at 3.5%
3 years later the Mortgage Rates are 5.5% but you will still pay only 3.5%
Variable Rate Mortgages
If Mortgage rates will stay the same or go down you want a Variable Rate Mortgage.
If the current Mortgage rates go down you will pay that lower rate.
You locked into a 5 year mortgage rate at 3.5%
In 3 years the going rate is 2.5% and you will pay that rate.
Even if Mortgage rates stay the same the Variable rate mortgages typically are less than the fixed Rate.
Why is this ?
Because the bank doesn't loose. Ever.
If you want to lock in with a fixed Rate Mortgage they want extra to cover the potential change
Homeowner Grants
Typically there are Homeowner Grants that make buying a new home much more affordable.
There are grants on the actual Purchase Price.
These normally come from your federal government.
You can also get grants for upgrading you new home.
Things like New Furnaces or Air conditioners.
The government and the utility companies want you to be more energy efficient so they don't run out of juice.
Realtor Fees
Home Maintenance
Home Renovation and Flipping
House Poor