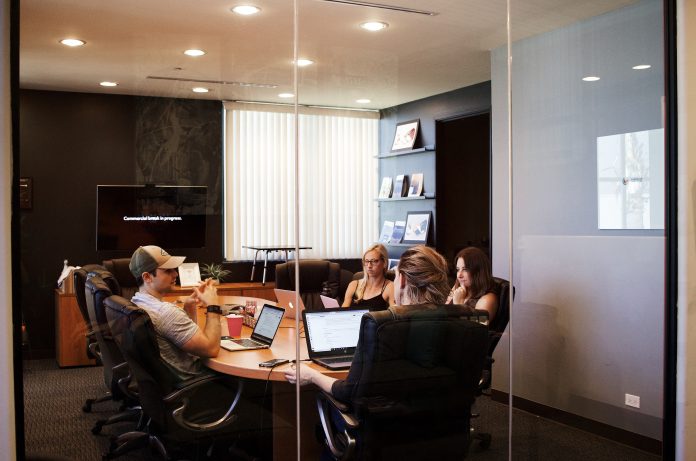 Video Calling APPS have become one of the hottest things on the market today.
The work environment progresses to more flexibility in terms of teams, locations, or schedules.
The need for efficient communication solutions increases.
The Market
With total revenue of $7.80 billion in 2018, the video conferencing market is on an accelerated growth rate of 12.1% from 2018 to 2023.
Companies today offer various conferencing solutions.
Some are free of charge with the possibility of adding extra features for a monthly or yearly subscription.
Pros and cons of free and paid video calling applications
There are a few criteria to be considered when choosing a video calling application, especially for business purposes.
Both paid and free versions have plenty of advantages and disadvantages.
You need to select the best option that fits the current and future needs of your growing business.
Here are a few criteria to consider when making your choice.
Quality and reliability of service
Many free video calling options do not support HD video or audio streaming, and therefore, the quality of the communication may not be what's expected.
Also, the bandwidth is limited, and so there might be interruptions or dropped calls.
Personal reasons is an issue you may be tempted to accept.
For business purposes you need a reliable solution that offers high-quality video and clear audio to avoid any misunderstandings.
Limited features
Free versions of paid apps or entirely free solution limit the availability of features to only audio and video calling.
For personal purposes, that may be the only feature you need, but it may not be sufficient for business purposes.
Paid Service
A paid option is an integrated solution that incorporates video conferencing, screen sharing, or video call recording features.
Many paid solutions integrate with other business productivity applications, thus increasing the overall business efficiency.
Limited integration
Free video calling solutions are limited to their software and do not integrate with external applications or systems.
All participants in the call need to have the same software installed.
They do not interoperate with other systems like teleconference rooms or other software and the flexibility when switching device is reduced since you need to install the same software on every device.
Many paid services offer multi-system integration and compatibility with multiple external technologies.
Number of participants
The number of participants in a call is limited when using a free solution. This may not be an issue for small businesses or individuals, but it becomes a deal-break limitation for growing enterprises.
The whole purpose of video calling systems is to be able to connect remote teams with a more significant number of participants in one place and thus reduce the cost of traveling.
User-friendly
Usability is a significant disadvantage for many paid solutions.
Many paid options have a non-intuitive and difficult to use interface due to integrating all the advanced and high technology video conferencing.
A free app is very simple, and it can be used even by less technical users.
Top 5 free video calls solutions
Google+ Hangouts
Google Hangouts may be a viable solution for small businesses or individuals looking for a video calling option.
Hangouts easily integrates with your Google account.
It can make your life easier, especially if you are already using Google Apps for business.
Features
It incorporates basic features like standard high-quality video calling but also some conferencing features like screen sharing or the use of Google Docs in real time to enhance the efficiency of collaboration.
Accessible on multiple devices, including mobile with Android or iOS system. A handy feature is the possibility to broadcast your hangout to a global audience.
FaceTime
If you are using Apple products, then FaceTime may be a viable solution to connect with your team for a video chat easily.
It is available on all Apple mobile devices, and it has a Mac desktop version.
It integrates with other iOS applications, and it can be used both for personal or business purposes.
Skype
Skype may be the most popular video call application globally.
It is one of the most reliable chat services available on a wide range of devices with Windows, iOS, or Android systems.
They have almost 700 million users worldwide, and it is used for both business or personal purposes.
It is free to chat between Skype accounts, and it also integrates some video conferencing features.
If you need more, Skype has a paid version with advanced features.
ooVOO
This solution with a very catchy name started as an option for personal video calls, and it was very popular with teenagers.
They evolved, and now it becomes a free viable option for small teams. It supports up to 12 people simultaneous chat and has a share screen option.
It does not integrate with other programs, but if you implement this system for the entire team, it can be a great choice.
Qik
This versatile application is available both on desktop and mobile devices.
It offers high-quality video chat and is a viable solution for those businesses interested in a solution focused on video.
It integrates useful features like video streaming to the web straight from your smartphone or uploading content to YouTube.
For unlimited storage or technical support, they have a paid version starting at $4.99 per month.
Top 5 paid video calls solutions for businesses and individuals.
Skype for Business
Backed up with Microsoft reputation, Skype for Business is a solution for those who need more than free video calling.
It is a highly secure service that integrates with other Microsoft packages like Office 365 or email client and calendar.
Scheduling meetings and inviting participants was never easier.
It is included in the Microsoft 365 plan that starts at about $10 a month.
Join.me
This solution is simple and highly user-friendly, making it ideal for less technical teams.
It works directly from the web, and it includes a whiteboarding feature and conferencing capabilities which can be easily used by remote teams.
The plan starts at $10, and it comprises essential tools for meeting with up to 5 people.
RingCentral Meetings
With a very user-friendly interface, RingCentral Meeting is a reliable and high-quality option for small to medium businesses.
It requires little maintenance, it has interactive screen sharing, and it integrates with other external systems like Microsoft, Google, or Dropbox.
They also offer a 14-day free trial and customized plans for small businesses and enterprises.
Cisco WebEx
Enterprises, larger teams or businesses specialized in webinars or training may want to consider a more high-tech solution for video calling.
They integrate extensive conferencing and online training capabilities and support a more significant number of participants.
They also have an exciting feature called CallMe, which allows the system to call the participant and dial him up straight into the conference.
All you need to do is answer that call. The basic plan starts at $12.85 per host per month.
GoToMeeting
This is a software designed especially for online meetings.
It includes a toll-free number, and it gives you the possibility to set up your meeting room with your URL.
Apart from HD video calling features, it also includes real-time share desktop and files features to enhance collaboration.
Their plans start at $14 per month billed annually for 10 participants.
The selection of a perfect video calling app for you depends entirely on your budget or business needs.
Just make sure you take into account the future growth prospects of your company and your long term objectives.