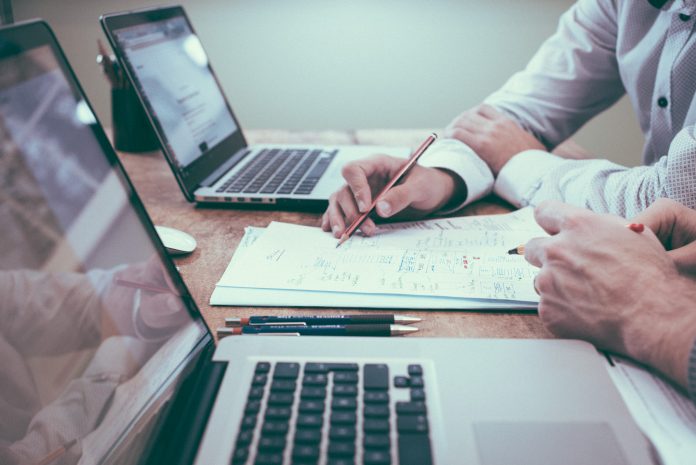 Video Calling Software options have exploded and there are many players offering services now.
As the business needs for more efficient communication grow, over 98% of medium to large companies have or intend to purchase a video call software.
Worked environment drastically changed over the years, and teams are now more fluid and not bound to the same geographical area.
Remote teams and far distance clients need, and a high-quality video call software seems to be the solution for all these rapidly growing needs.
Top 5 criteria for video calling software
As the business environment evolves, partners and providers have adapted their services to match the more demanding and specific needs of their clients.
Few providers still have now standardized services. It is important to deeply analyze your business needs before searching for the best video communication solution for you.
There are a few must research criteria you need to take into consideration.
Cost
The prices of available services vary based on the number of hosts needed, the number of people supported at the same time or what other features you need to be included.
There are free plan services, but they usually limit the number of participants or the length of the video call.
Your budget for acquiring a video call software depends entirely by a close examination of current and future business needs.
Number of participants supported
If you need a solution for once a month video call with a remote partner, then a cheaper, less sophisticated option may be suitable.
However, for webinars or conferences with a more significant number of participants. You need a provider that is specialized in this type of services.
Ease of use
The software needs to be highly user-friendly so that less technical people could still be able to use it.
You need to focus on your growing business and not waste valuable time to train your employees in an unfriendly interface.
Your chosen service needs to be reliable, easy to use and to offer high-quality video communication for all participants.
Application integration
Efficiency is the today key recipe for success. Anything you do, businesswise or personal is meant to increase productivity and save time and money.
Your new video call platform needs to be able to integrate with your existing business applications such as Microsoft Office kit or email client and calendar to make your life easier.
This will allow you to share a presentation during the call or easily schedule meetings.
Mobile experience
The whole point of having a new video communication platform is to be able to increase the mobility and flexibility of your team.
If you have remote teams that do not use a standard office such as field sales team, for example, the mobile experience is a crucial criterion to consider.
Before signing a contract with the chosen provider, try out the service on all available mobile devices.
Top 5 features that are most important for business Video Calling Software
There are some similarities when choosing a video call software for personal use rather than for business purposes.
However the specific needs for professional communication require more sophisticated software with advanced integrated features.
High-quality video
The quality of video and audio during the phone call is highly important regardless you are calling you a remote friend or a business partner.
However, bad audio or video communication in a business call may lead to misunderstandings and disrupted relationship.
Video Feeds
A personal video call usually doesn't host more than 2 -3 people while services designed for business purposes can host hundreds or even thousands of participants.
Some services limit the video feeds based on the selected plan.
Different type of meetings
A personal call usually limits to a casual, friendly conversation with friends or family or maybe some photo or video sharing.
Business video meeting software needs to be able to support different types of meetings and different kind of participants interactions.
There are meetings where every participant needs to intervene at any time or others where participants intervention is limited to a specific time like Q&A moment.
Video / audio recording
While it is fun to record your conversation with a friend and have fun afterward, not having this option in a personal video call is not necessarily a deal breaker. In a business video meeting, however, you may need to be able to review the points discussed and agreed or maybe you need to be able to store that conversation for future reference. Either way, the possibility to record audio and video is a must-have feature when selecting a video call software for your business.
Screen sharing
The screen sharing option is a vital feature for a business video call software.
You can use this feature in various situations like training, webinars, or other types of meetings.
It is essential to easily share your screen and get the work done while you are virtually meeting.
Top 5 business Video Calling Software
The market for video conferencing is increasing, and more providers offer valuable and high-level services.
The choice depends entirely on the budget and specific business needs.
1. RingCentral Office for Business
They off her highly user-friendly solution that integrates VoIP and new AI technologies.
The free plan can hold up to 100 participants but has a limited video feed of 40 minutes after which you will be disconnected but can reconnect for another 40 minutes.
The paid plan starts at $19.99 per user per month and offers top of the market features for a high-quality video call.
2. Join.me
Their best asset is simplicity, being one of the most user-friendly applications on the market. It works directly from the web, and it is highly mobile, ideal for remote teams.
The free plan allows you to use it for up to 3 participants.
They also have a 14-day free trial for the Pro plan, which starts at $16.99 per user for five users.
3. GoToMeeting
For more significant business and more advanced needs, the GoToMeeting may be a viable solution.
You can organize meetings, attend, or share presentations with a more considerable number of participants.
They offer a free trial and a paid plan that start at $19.99.
4. Cisco WebEx Meetings
Cisco is the go-to solution for more extensive meetings with hundreds of participants or webinars.
It is a reliable and cost-efficient solution for larger enterprises.
Their paid plan starts at $24 with a free trial and a very generous free plan.
5. CyberLink U Meeting
If you are looking for a reliable video solution at an affordable price and with an intuitive user interface, then the CyberLink U Meeting is a viable solution.
The free plan supports up to 25 participants per meeting with a length of 50 minutes at a time.
The paid subscription starts at $9.99 per month per host and offers a meeting limit of 50 participants and 24 hours in length. 
Business needs, budget, or business growth objectives can influence your decision when it comes to selecting the best video conferencing provider.
The important thing is that almost all providers offer versatile solutions, and you can add up to the initial plan once your needs are expanding.