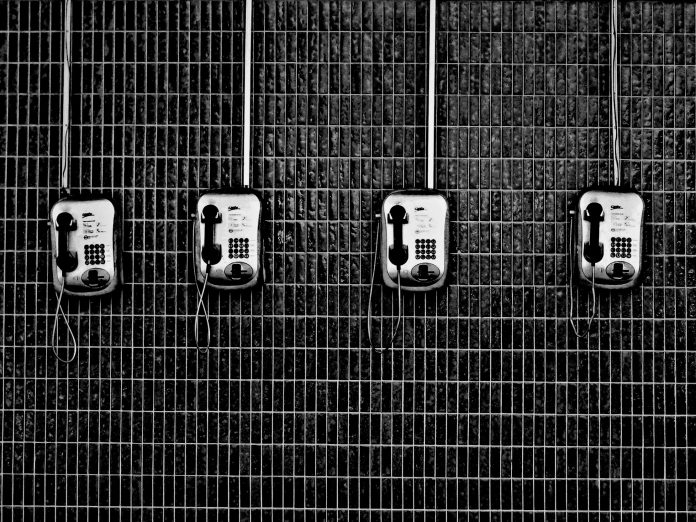 To Install VOIP Services comes down to your Skills and confidence as well as which provider you choose.
The very best VOIP Service providers have easy to Install Systems.
VoIP industry is one of the most dynamic and innovative industries nowadays.
Companies all over the world massively invest in this new technology, and the market is expected to reach $145 billion by 2024. Every year, VoIP subscribers grow by over 10%.
The new technology is expanding as more business owners take advantage of its benefits.
The low cost, enhanced features, and business tools integrations are no disputable advantages of VoIP many business owners need.
What is needed to Install a VoIP System
How do I setup my own VoIP Phone
installing the VoIP System Myself
How to install VoIP
VoIP is a method of digitalizing your voice and sending it to the other party via an internet network.
The analog voice data is compressed using codecs and then rearranged and decompressed at the receiver's end.
VoIP was created to make things simpler and cut down the number of hardware and providers needed.
It is an all in one system that brings together all communication in one place.
There are a few requirements you need to have to switch to a VoIP communication system.
Bandwidth Requirements
VoIP technology does not work without a reliable internet connection. Your bandwidth needs to be at least .1mbps or higher for good quality audio.
Additional features like conferencing, video calling, or business tools integration require more bandwidth.
Devices
There are several devices you need to acquire to set up a VoIP network.
First of all, you need a SIP device at the individual phone level.
SIP means Session Initiation Protocol, a device capable of initiating and maintaining real-time sessions that include voice, video, or multimedia communication.
Your smartphone or tablet are examples of SIP devices.
Furthermore, you need a router that allows you to connect to an IP network.
Also, you may need other equipment like ATA (Analog Telephone Adapter) or other VoIP software.
VoIP Installation Provider
To ensure a sound communication system, you need to partner up with the right VoIP provider.
As the market is growing, there are various options out there, one for each business need.
There are different ways to set up a VoIP, more or less complicated, depending on your needs.
Install VOIP with Integrated Access
It mimics the original landline system, allowing the user to keep the number and equipment.
All you need is an ATA, a device you can plug into your analog phone and a router to connect your phone to the internet.
It is the most straightforward VoIP set up used by individuals or small business owners.
SIP Trunk
Larger businesses maintain an in-house SIP server, a server capable of acting as a direct line to VoIP provider.
Voice or video data from your devices (tablets, smartphones, or desktop VoIP applications) connect to your internet network through a router.
The router is connected to an in-house SIP Server.
The server has a direct connection to your VoIP partner that sends over the data packets to their destination.
In this way, a VoIP communication system is separate from your other business data and has its bandwidth.
SIP Truck PROs
SIP trunks are flexible, work well with cloud technology, and are easy to integrate with Private Branch Exchange (PBX) telephone systems.
In a SIP trunk system, you can also replace your traditional phones with IP phones.
An IP phone is a device that connects to your internet network through a router.
VoIP communication is routed through your VoIP provider to the destination.
Hosted VoIP Business System
Most small businesses prefer to leave the maintenance and set up of SIP devices to professionals.
Therefore, they opt out for a hosted VoIP communication system.
In a hosted system, your devices, including IP phones, are connected through a router to your LAN business network, which further connects through another router to internet and VoIP provider.
The data is further routed through the cloud to destination.
This solution also offers small- to medium-sized businesses access to a user-friendly control panel from which they can manage and monitor their phone systems.
Top 3 VoIP solutions with easy setup
Usually, VoIP providers take care of the setup and maintenance of your VoIP communication system.
They analyze your business needs and provide suitable and customized solutions.
Here are a few examples of the best VoIP solutions with easy setup processes.
Install VOIP from RingCentral Office
Ring Central is a sophisticated cloud VoIP solution with full business integration features.
It includes advanced capabilities like faxing, video conferencing, call management, or business application integration.
They provide excellent customer service and a good team of engineers who set up the necessary devices used in your VoIP system based on your business requirements.
They have a straightforward set up through a web management user interface.
Every aspect of configuration is handled through wizards.
They have procedures and multiple steps guides for everything, including user extensions, the configuration of auto attendant services, company information, and phones and devices.


Install VOIP from 8×8 X Series
This is a user-friendly and versatile VoIP solution with multiple features available and integration with other business applications. They offer support for the entire set up process.
Upon receiving the software and the headsets or other devices necessary, the company offers training and support over the phone for the new clients.
There is a configuration portal activated by a unique code from where the network manager can set up the system.
The network manager can assign specific phone numbers and extensions, attach users to those phone numbers, and manage advanced features like the auto-attendant, ring groups, and call recording options.  
Intermedia Unite
Intermedia is an affordable service and a reliable choice for businesses seeking reliable and sophisticated VoIP solution. They offer full features call management tools as way as various options for business integration.
After the provider sets up the communication VoIP system, the network administrator gets access to a HostPilot Administrator console.
Through this console, he can perform user management, add new hardware to the system, or modify individual services.
Admins can also manage Microsoft Office 365 and Skype for Business subscribers from HostPilot.
Conclusion
The best way to get all the benefits from a VoIP solution is by selecting the best VoIP provider for your business.
There are many options on this expanding market, many of them offering a highly personalized solution for each business size and requirements.