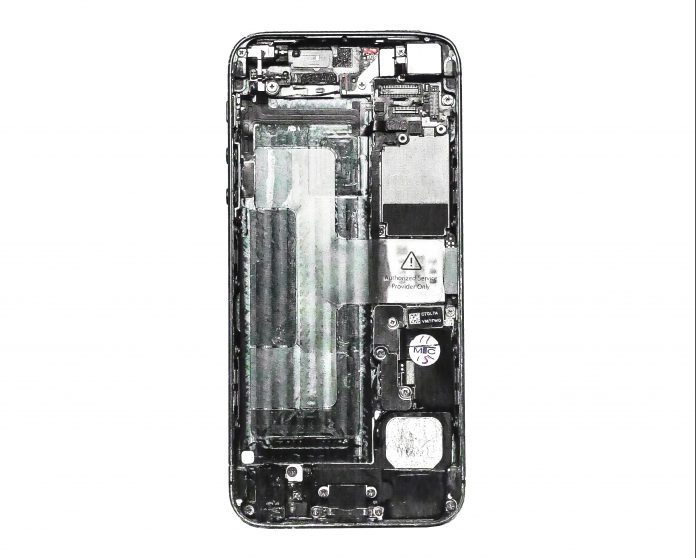 As the world becomes mobile and the need for communication increases more and more people need to Retrieve Data off these devices.
The cell phone market is expanding rapidly.
Statistics show that over 70% of US people use a cell phone.
However, other issues come along with using these devices. They are highly sensitive and easily breakable.
Regardless of the protection used, they are prone to various accidents.
Often people drop their phones on hard surfaces, grass, or water.
The average time from purchase to damaging your phone is about 10 weeks. People drop them from their hands or spill liquids on them.
The sophisticated components are not made to withstand water or shocks.
Breaking a phone can be disastrous, giving the fact that we store essential data on these mobile devices.
The data ranges from our contact lists to holiday photos and videos or essential business documents.
They are portable mini-computers we use to make our lives easier every day.
There are some options to fix a broken phone, but our primary concern should be taking the data off them.
How to Retrieve Data off a broken phone
1. Recover lost data with the USB cable
One of the common damaging issues is screen broken or unresponsive due to shock or other factors. You can carefully connect your phone to a computer via a USB cable and then wait until the computer sees the phone as a new driver. Open your smartphone driver found in My Computer and then copy all the multimedia files and documents stored on internal and external memory. This method does not work for text messages, contacts, notes, or call logs.
2. Recover data files with extraction software
If you need to save text messages, contacts, or call logs from your broken phone, then a data extraction software is a viable solution. This is a software specially designed to save data from broken, water damaged, or dead smartphones. They guarantee a high rate of recovery. All you need to do is connect your damaged smartphone to a computer and run the program. It analyzes your entire smartphone and tells you what files and folders can be recovered as well as contacts, messages, or call logs.
If you are a skilled user, you can attempt to do this procedure by yourself. Otherwise, you can take your phone to a repair show where professionals can analyze your broken phone and retrieve the data.
Top 10 Phone Retrieve Data Software in the Market
1. Android Data recovery & Extraction
This software was primarily designed to extract data from broken, water damaged frozen, or dead Android phones. It can recover documents, audio, and video files and also call logs, text messages or contacts. It is available on Mac and Windows and works with over 600+ smartphones models.
2. iSkysoft Data Recovery
It is easy to use software that Retrieve Data lost in various scenarios like accidental formatting, water damage, locked device, forgotten passcode, and factory reset. You can use it for both Mac and Android devices and also for SD card. The SD card needs to be connected through a card reader to your computer. The software is compatible with many operating systems like Windows, Mac, or BlackBerry.
3. iSkysoft Toolbox to Retrieve Data
If your data got lost by accidental deletion, formatting or factory reset, then iSkysoft Toolbox is a viable recovery solution. It works for data lost through virus attack, software malfunction, or corrupt files. Is supports numerous file types like photos, contacts, calendar, voicemail, notes, app photos. They offer a different version for Android and iOS devices with different recovery methods. Both versions are easy to use and offer the possibility to preview the recovered files.
4. Recover my files & Data
If you need a quick solution just for your photos, emails, and videos, then Recover my files can be an optimal solution. It works very fast though it has limited search. It offers the possibility to preview the saved data. You can also use it to recover files from external drives.
5. Kroll Ontrack Easy Recovery
This is a powerful and fast tool though it is not user-friendly, and it does not have built-in previewer. It recovers all data from your cell phone, and then you can make the selection. This tool also offers enhanced technical options and secure delete feature.
6. Stellar Phoenix Windows Data Recovery
If you are a beginner or a non-technical user, the Stellar Phoenix Windows Data Recovery is a solution for you to Retrieve Data from your broken phone. It has a very user-friendly interface, and it allows you to preview the data before recovery. It also works to recover files from other external devices like hard disks. However, this is not a suitable tool to recover large video files.
7. Remo Recover
If you need to recover a large volume of files, then Remo Recover is the right tool. It works to restore up to 300 files, including video and music files. This is a tool suitable to be used by non-technical users. However, it is not compatible with some operating systems like BlackBerry OS.
8. Prosoft Data Rescue
Mac users can take advantage of this Prosoft Data Rescue tool to recover their files. Besides recovering data from phones, they also offer professional and enterprise versions of this tool. You can verify the recovered data with a preview feature. The user interface is not that intuitive, and some features are hidden. First-time users can find this tool a bit challenging. However, it allows the deep scan, and it is efficient in speed.
9. Seagate Premium Recovery
This tool has a clean user interface, and it gives you a direct link to Seagate's recovery service lab. It is straightforward to use, and it allows secure file deletion. You can take advantage of Seagate outstanding customer service through a direct link for support and guidance. The cost is higher than the other apps on the market, and they have no option for creating an image on the disk.
10. Clever Files Disk Drill Pro
Mac OS users have another powerful tool to recover their files. Clever Files Disk Drill Pro scan your phone and allows the user to preview the files. They offer a high-speed turn around recovery although the interface is loaded with some smart but less useful features.
The best option of recovering the data from your cellphone depends on how the data got lost but also the type and the amount of data you need to recover. However, the best way to keep your data safe is preventive care. Make sure you do regular backups and store your essential data like contacts or photos and videos in a cloud storage platform.